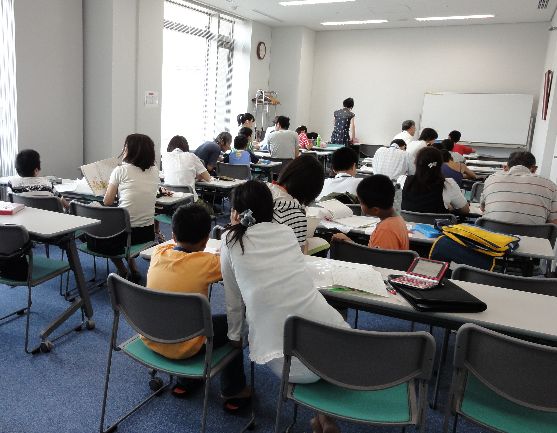 Study support services for schoolchildren with international backgrounds:
Objective
To support schoolchildren, with international backgrounds, in school study through volunteer tutors.
The lounge also offers a "life" space for schoolchildren.
Services
Tutoring in Japanese and other subjects
Date and Time
For elementary school students: 1st and 3rd Saturdays of the month (10:00~12:00)
For junior high school students: Every Monday except public holiday (17:00~18:30)
Place
Tsurumi International Lounge
For further information, please contact the lounge office (Tel: 045-511-5311).